Fully automated chat agents, or chatbots, are becoming the go-to interaction for retailers to communicate with their consumers in real-time. Chatbots are acting as the first point of contact with the brand, answering questions and providing troubleshooting help immediately. This eases the customer, and urges the sale, as they no longer have to wait for a response from the retailer. Chatbots increase the number of platforms that a brand can transact from by offering interactive and guided browsing 24/7.
Similar to the way automated phone systems became common, chatbots will soon be a regular part of the online shopping experience. Chatbots will affect eCommerce in many ways, however one of the most prominent ways is by increasing the buyer conversion rate and by being cost efficient. Following a chat session, the buyer conversion rate is 5 to 10 times higher. Retailers that use live chat human employees spend an average of 5 to 30 percent more than those who use chatbots.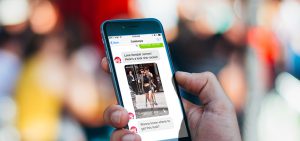 Some of the most popular brands have released their own bots and successfully integrated chatbots into their businesses. For ordering food, Taco Bell has their TacoBot, and Burger King and Pizza Hut allow customers to order meals by directly Facebook messaging the restaurant chains. Celeb Style's interactive chatbot displays celebrities' looks and styles, and lets consumers know where they can purchase the items for their own closet. Through the Kik platform, H&M, Victoria's Secret and Sephora have all introduced their own chatbots.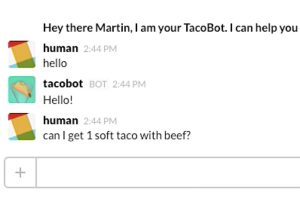 As chatbots become increasingly popular, there are a few particular platforms to keep an eye on and to consider using for your business. Kik has over 300 million downloads and is used by over 40% of teens in the United States. Slack, ChatFuel, Facebook Messenger and WhatsApp are also major players in the industry.