Data as a Service is emerging as an integral part of eCommerce success and website upkeep. Data aggregators compile data, such as pictures, price comparisons, reviews, comments, descriptions, UPC codes and specifications. Many retailers are adapting and beginning to work with data aggregators. Some even contain data encompassing millions of pieces of clothing to suggest the perfect size. By linking your site to databases like these, your company will be able to update product information, eliminating poor product descriptions and uncertainty.
GFK Etilize Data Aggregator
Specializing in home electronics, Etilize provides standardized and structured data about almost 2 million products. Product information is going international as it is adapted for 30 countries, in 20 different languages. As a retailer, you can use Etilize's database by syncing your website. Doing so ensures the validity of all of the information on each product, such as owner manuals, images, dimensions and specs. Etilize goes even further to offer manufacturer's links to accessories that are compatible with your products.

TrueFit Data Aggregator
TrueFit is at the forefront of the footwear and clothing industry, as several retailers and brands are turning to its network of over 400 shoe and clothing brands. TrueFit helps provide shoppers with the right-sized garment and gives options tailoring to their current wardrobe and measurements.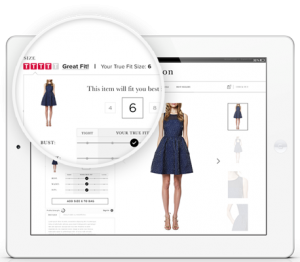 As the use of complicated data sets grows in the professional world, Data as a Service will play an important role in enterprise development in a variety of industries. For more information about Data as a Service market insights, click here.