In 2017, real-time customization and personalization are at the forefront of evolving eCommerce. Online shopping is transforming and becoming more customizable to each shopper's needs based on their preferences, locations, demographics, previous purchases, recent online activity, search results, market trends and brand interactions. Products tailored to the consumer will be recommended automatically through platforms, which helps eliminate product recommendations that are irrelevant to the purchaser. This creates an experience similar to walking into a store where the salespeople know your name and can make recommendations directly to you — without having to leave your mobile device or computer.
An excellent example of tailoring the custom consumer experience is L'Oréal Paris' way of letting consumers play around with potential looks through their beauty diagnostics including skincare, cosmetics, haircare and hair color. The consumer can essentially try-on different shades of make-up to see what they like. Data is collected during each try-on session creating an unprecedented level of personal customization, which leads to suggestions based on what the consumer actually likes. It also contributes to customized coupons which can aid in future purchasing decisions and drive sales.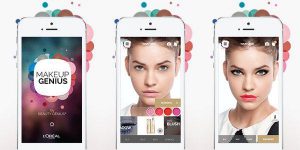 Using personal real-time customization will increase your sales and will create more positive shopping experiences for your customers. Think about the shopping experience you would want your customer to go through when searching for and ultimately purchasing your products, and base your customization platform around that for a successful and current eCommerce site.